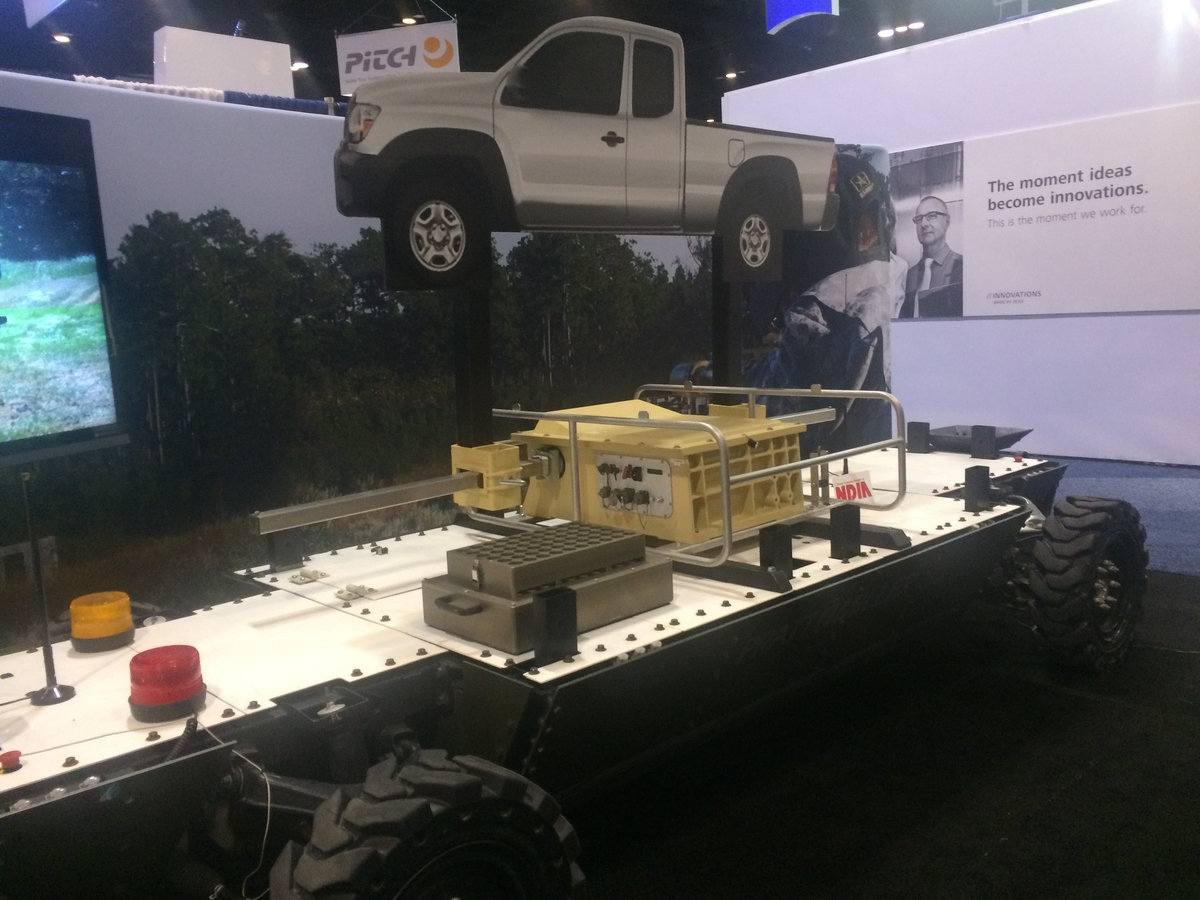 Janes - TMT - I/ITSEC 2016
Robotic targets make debut
Australia's Marathon Targets revealed new versions of its autonomous robotic targetry at the 2016 Interservice/Industry Training, Simulation and Education Conference (I/ITSEC) exhibition in Orlando, Florida, in December.
The T30 robot joins the existing T40. It maintains the same fundamental design of a 3-D mannequin mounted on a four-wheel platform, but is slightly smaller and has a smaller engine and is therefore cheaper. The platform is armoured, which enables it to better withstand automatic fire, but it retains all the autonomous features of the T40, including the ability to avoid obstacles, react to fire, move at varying speeds, and replicate fire and manoeuvre.
Marathon has also developed the T4 target mechanism, which can be mounted on T30 and T40 platforms. This includes a 'peeking' movement as well as the conventional 'pop-up', which provides a more realistic replication of an individual peering from behind cover and then withdrawing.
Ralph Petroff, Marathon's president in North America, told IHS Jane's that Marathon Targets were now in use with all the combat brigades in the Australian Army as well as at the School of Infantry and in recruit training. They are also used by the US Marine Corps, the US Air Force Special Operations Command at Melrose Air Force Base, in various unspecified NATO countries, and in the United Arab Emirates.
He said that Marathon now had target systems that were in demand for "training as a service" - for example by the US Army Reserve - available "on three continents". This was a better model for many customers, he observed, because budgets for training provision were often more flexible than those for capital investment in range facilities.
Pratt & Miller showcased its prototype Trackless Moving Target, a four-wheeled intelligent reactive target platform. This is driven by an electric motor, has a top speed of 35 mph, and follows a pre-defined GPS-based path.
Photo: The prototype Pratt & Miller Trackless Moving Target platform shown at I/ITSEC 2016. The target lifter is carrying a 2-D vehicle target. (Giles Ebbutt)